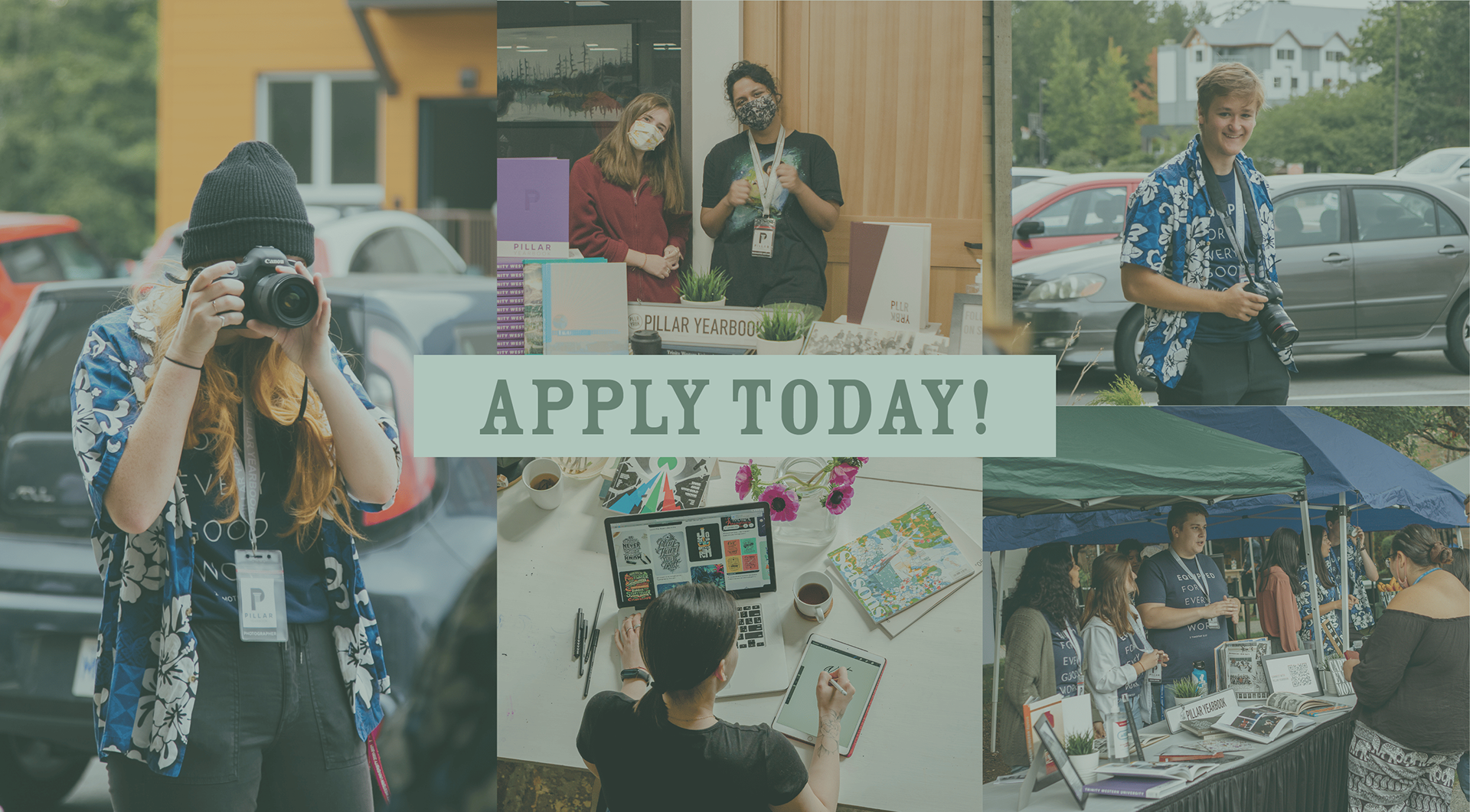 Managing Editor

The Managing Editor supports the Editor-in-Chief in the leadership and administration of the Pillar Yearbook team. They help coordinate photographers, schedules, and team events and have, in the past, played a role with layout and design, social media, and/or photography when needed. Should have a working knowledge of design platforms and/or photography.
Visual Editor
The Visual Editor is responsible for the cohesive aesthetic vision of the yearbook and works with the Editor-in-Chief and Managing Editor to first determine the visual vision for the year, then carry it out. They are able to meet deadlines and have a strong grasp of the Adobe Suite, including Illustrator, InDesign, and Photoshop, as well as a working knowledge of Lightroom.
Social Media Manager

The Social Media Manager handles all Pillar Yearbook's social media channels (primarily Instagram and Facebook) throughout the year. They are creative with an eye for the latest trends and can harness these skills to promote the yearbook's work with regular posts. They are also a professional and mature communicator who can help respond to requests made from the TWU community through social media.
Photographers

The photographers form the core of each year's yearbook team. They are responsible for capturing a year's worth of memories from the TWU community and campus in the photos that will fill the yearbook. Photographers also edit the photos they take to ensure each is of the highest possible quality and matches a theme. As such, they should be familiar with photography, photo-editing principles, and able to meet deadlines.
Copywriter (optional)

The copywriter writes accurate and engaging copy describing the events presented in and components of the yearbook for an annual volume that is easily understood, even by students, friends, or family less familiar with the happenings of that year. They must be a strong writer with a solid grasp of English grammar and able to meet deadlines.
*note: EIC application must be completed before general applications are completed
Do you have questions about any of these roles? Are you interested in joining for Fall 2023? We would love to connect with you and answer any questions! Send us a DM through our social media or email us at pillar.yearbook@gmail.com